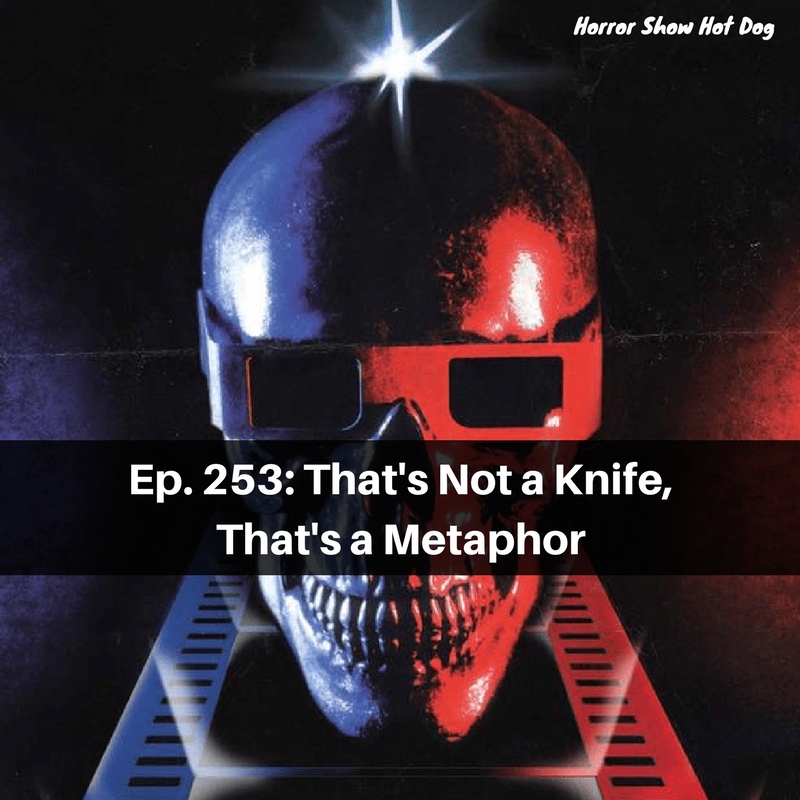 It's a found footage-y week this week, with Found Footage 3D and Grave Encounters fulfilling all your shaky-cam needs. Henry: Portrait of a Serial Killer is less vertigo-inducing, but even more disturbing. And the miracle is we found any time to record, since we were finishing off Twin Cities Horror Festival!
Next week we're doing something a little different and super special: An ill-timed Halloween crossover with scissor-sister podcast Slaughterhouse Princess. We'll be doing one movie, 'cause that's all those slackers do every week, and that movie is the Poltergeist remake. We're making them do three movies, as all hard-working, upstanding podcasts should do.
So they'll post their new ep here, and ours will be over there. Clear as mud? Awesome!